Outdoor Sauna Rooms Models
Spend Quality Time Outside!
The Finnleo Outdoor saunas' simple panel construction makes it easy to assemble anywhere you have space. At the same time, saunas integrated walls and gable system ensure you will enjoy a strong, durable sauna that will be perfectly at home outside for many years to come.
---
Euro Patio Sauna
(Sku - EuroPatio -)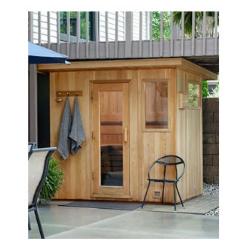 Summit Sauna
(Sku - Summit Sauna -)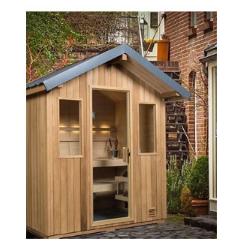 NorthStar Sauna
(Sku - NorthStarSauna -)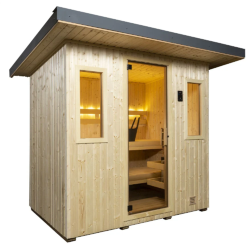 Share with a friend