---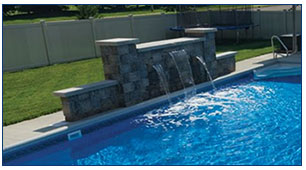 Vinyl In-Ground pools manufactured by Latham
Products™ offer the following benefits:
Ultra-durable construction
Quality and value
Lifetime warranty
---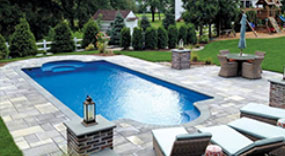 Fiberglass Pools by Latham

Latham has created a number of different shapes to choose from that will fit any style of design and backyard size. The fiberglass is created from millions of interwoven glass threads covered with a polyester resin. It's an incredibly sturdy material that's ideal for an in-ground pool.


---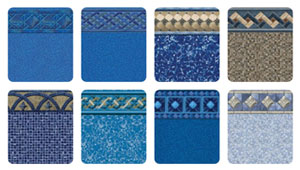 More In-Ground Pool Liner choices and more exclusives

Standard swimming pool liners present visible lines on the pool floor at the seams which ultimately detract from the beauty of the pool. Latham is one of the only swimming pool liner companies that offers innovative Ultra-Seam® technology elevates our liners to an entirely new category. This exclusive process makes floor seams stronger and virtually invisible, so there's nothing that gets in the way of the picture perfect beauty of your pool! Now standard on every Latham Liner.


---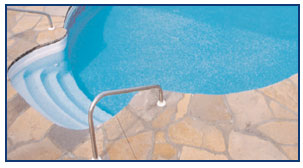 In-Ground Pool steps manufactured by Latham
Every In-Ground swimming pool should feature a durable entry system. Entry steps make swimming safer while enhancing your In-Ground pool's beauty and comfort.
Complete your pool with custom In-Ground pool entry steps by Latham — a trusted industry leader with more than 60 years of experience. We can tailor unique designs to pools in any style or size, including built-in and drop-in designs in polymer or steel. Made using the finest materials and backed by industry-leading warranties, our products are proudly built to last.


---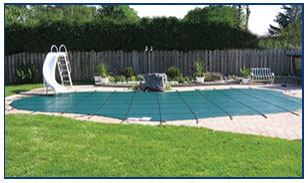 Mesh & Solid Safety Covers

A Coverstar In-Ground solid & mesh safety pool covers are the strongest, most reliable way to prevent loved ones, children, and pets getting into your pool without your supervision. Custom-built to fit your pool and made from best-in-class materials, Coverstar In-Ground pool safety cover are the strongest, most reliable options to protect your family and your investment.


---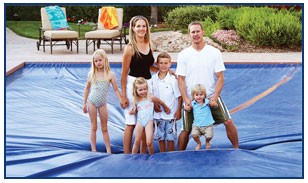 Automatic Safety Covers

Simply flip a switch, and your Coverstar automatic safety cover will create a barrier over your pool that no child or pet can penetrate. All automatics covers are custom-built to fit your pool perfectly and manufactured from best-in-class materials. Latham brand automatic pool covers offer the widest choice of models, options, fabrics and colors in the industry.


---

Share with a friend